The Mature Makeup Lesson

...for 40 and better!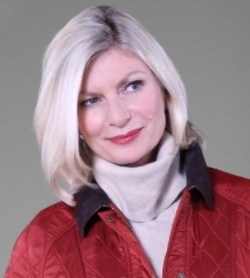 As we age our skin changes. The feel and tone of our skin looks and feels different as do our eyes and lips. This doesn't mean you should stop wearing makeup. Many women who are 40+ can get frustrated with makeup because what used to look good on them just doesn't anymore. Maybe it's your lipstick that keeps bleeding or your eye lid has become hooded…how do you camouflage dark spots and why is everyone saying you look tired when you aren't? Can makeup really take 10 years off your life? Yes it can!

There is so much in the media about what products you should use, what you should eat, how you should live in order to look younger. Vicki's philosophy is simple. "Look the best you possibly can no matter what your age is."
This 2 hour private makeup lesson for mature women is for those who regularly wear makeup and have a basic understanding of how to apply makeup. This makeup lesson will teach you up to date techniques that you can use everyday. Easy, straight forward techniques that really work and get you looking and feeling your absolute best immediately. No waiting for a magic potion to turn you into a 20 year old again! This makeup lesson will help you embrace your beauty no matter what your age.
For those mature ladies who are brand new to the world of makeup you may want to consider booking
The Complete Makeup Lesson
instead.
During your 2 hour makeup lesson for mature women we will concentrate on:
In depth analysis of your skin care routine
Develop a new way of approaching your makeup application, one that fits into your life and busy routine
Detailed instruction on how to correct problem area's, such as eye lids, lips and base matching
Discuss the right tones and colours that will brighten your face and take years off your appearance
At this end of your lesson you will feel more confident in your ability to apply a modern makeup look and have a new found passion for your regular makeup routine.
Vicki brings her entire makeup kit with her to your lesson including written information on where and how to purchase the products she uses during her lesson with you.
Vicki is completely freelance so does not sell makeup products but will provide you with unbiased top of the line product information and recommendations so that you may purchase any of the products on your own after your lesson is complete.