The Advanced Makeup Lesson
...increase your skill level today!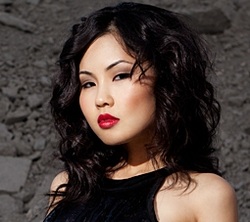 This makeup lesson is for those who wear makeup regularly and are confident in applying their own makeup but are looking to increase their skill level by learning more advanced techniques.

All makeup for this lesson will be supplied by Vicki. Vicki will provide you with unbiased product information and recommendations at the end of your lesson. Please note, that Vicki is a freelance makeup artist and she does not sell cosmetics.
During this 2 ½ hour makeup lesson we will focus on:
How to contour using various methods (cream, liquid, powder)
How to properly highlight for day and evening
How to use cream or liquid liner and how to ensure it stays put all day
The secrets of creating a fuller looking lip without using a lip liner
Pro secrets used in the industry for advertising, TV and editorial makeup looks
This lesson can also be customized to your preferred learning. After this lesson is complete you will have found new and advanced techniques and will be able to use these techniques in your every day makeup routine.
Vicki brings her entire makeup kit with her to your lesson including written information on where and how to purchase the products she uses during her lesson with you.