Get Your Sexy Back Makeup Lesson
...you are a sexy woman, bring it back!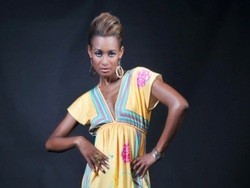 Are you a new mom or a soon to be mom and wondering how in the world you are going to hide your dark circles or even find the time to put makeup on everyday? If yes then this is the lesson for you.
During this 2 hour makeup lesson we will focus on:
The importance of skin care before, during and after your pregnancy
How to create a fast polished makeup look in under 5 minutes
How to take a 5 minute makeup look and enhance it in 3 minutes for an evening look
Tips and tricks of the trade to help camouflage dark circles and uneven skin tones
Recommendations for makeup products and skin care
After your Get Your Sexy Back Makeup Lesson is complete you will understand how to create looks that fit into your new busy routine of life and how to incorporate any skin changes effortlessly into your new routine.
The Get Your Sexy Back Makeup Lesson is for those who have basic knowledge of makeup application but need to understand how to build time into their new routine for makeup and taking care of themselves.
Vicki will bring her entire makeup kit to this lesson. After the lesson is complete you will be provided makeup and skin care information along with product recommendations in a written format. Vicki is a freelance makeup artist and does not sell cosmetics. You will be provided top of the line professional product recommendations that are completely unbiased.