The Complete Makeup Lesson
...the only makeup lesson you'll ever need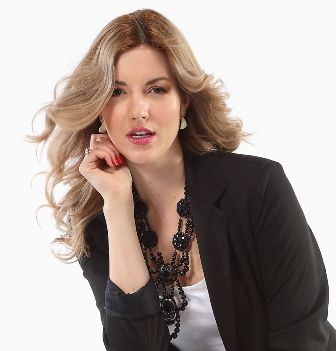 What works for one woman might not work for another so a cookie cutter approach to teaching will never work. Vicki customizes each of her lessons based on her client's learning requirements and skill level. At the end of your lesson expect to look polished and feel confident. If this is what you desire then this is the makeup lesson for you.
This makeup lesson will transform your life. Literally. It will change the way you feel about yourself and will provide you with real genuine confidence. Imagine being able to go to work, school or a social function knowing that you look your very best each and every time you leave the house, any time of the day or night. All of this is achieved in a fun, professional and relaxing 3 hour lesson. By the end of this makeup lesson, you will find your new found passion in makeup will excite you!
In this 3 hour private makeup lesson we design a specialized lesson based on you and you alone.
This isn't your average cookie cutter makeup lesson.
Your 3 hour makeup lesson will include the following:
An in depth discussion on skin care and skin care recommendations
A review of your current makeup bag
Step by step comprehensive instruction on how to achieve the makeup looks you want to learn (yes, it's hands on!)
A thorough explanation on the right tools for you to consider investing in
A detailed face chart explaining how we achieved each look
Vicki brings her entire makeup kit with her to your lesson including documentation on where and how to purchase all the amazing products she uses during her lesson with you. You can shop for them right online after your lesson is over! ​PLUS

she designs a custom makeup lesson just for you. Maybe you want to learn how to do a fast 5 minute polished makeup look and then turn that look into something glamorous and sexy for the evening. Maybe you're more interested in understanding how to perfect a winged liner look or how to recreate some of those red carpet beauty looks you see on TV. Whatever you desire, just let Vicki know. This is one makeup lesson you will never forget!
Vicki is completely freelance so does not sell makeup products but will provide you with unbiased top of the line product information and recommendations so that you may purchase any of the products on your own after your lesson is complete.