All About The Eyes Makeup Lesson
....natural to smokey, for those who want to learn different eye makeup techniques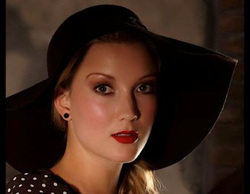 My eyes are my best attribute ….
How many of us know this to be true but aren't entirely sure which colours to use or how to apply eye shadow properly in order to make your eyes sparkle in the daylight and look sexy in the evening light? Applying eye makeup is a skill and if learned well, it is a skill that will continue to develop with each new season and each new trend.
During this 2 hour makeup lesson we concentrate on:
The eyes only giving you an understanding of product placement and specialized techniques
Understanding your eye shape and which eye makeup techniques will work best for you
Colour theory and how to bring out your natural eye colour in different lighting
The use of liners, pencils, creams and shadows and which work best for you and why
At this end of your lesson you will have a complete understanding of how to apply eye makeup, understand various ways to achieve the eye makeup looks you are interested in learning and develop a confidence in applying eye makeup so that you can continue experimenting new trends on your own.
Please note this lesson is concentrating on the technique of eye makeup only. If you are interested in a more comprehensive lesson that covers the entire face you may consider booking The Complete Makeup Lesson.
Vicki brings her entire makeup kit with her to your lesson including written information on where and how to purchase the products she uses during her lesson with you.
Vicki is completely freelance so does not sell makeup products but will provide you with unbiased top of the line product information and recommendations so that you may purchase any of the products on your own after your lesson is complete.